Textile Exchange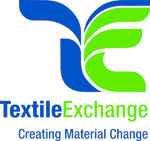 In het kort
Hoofdcategorie: Milieuvriendelijk en Fair Trade
Bij lidmaatschap helpt TE met verduurzamen van het bedrijf.
Textile Exchange heeft meerdere standaarden voor certificering
Textile Exchange heeft meerdere standaarden voor certificering

Certificering

: OCS 100 (>95% organic), OCS Blended (5%-95% organic)
RCS 100 (100% gerecycled), RCS Blended (5%-95% gerecycled)
Textile Exchange is een wereldwijde non-profit organisatie die zijn best doet om de textielindustrie duurzamer te maken. Zij identificeren en delen de beste praktijken in betrekking tot landbouw, materialen en verwerking, zodat de impact op water, bodem, lucht en mensen kan verminderen.
Bedrijven kunnen lid van Textile Exchange worden omdat ze willen verduurzamen. Dit kan dus betekenen dat ze dat nog niet zijn. Textile Exchange geeft hun leden de tools om hun bedrijf verder te verduurzamen. Afhankelijk van wat voor soort lid een bedrijf is van de Textile Exchange (hoeveel geld ze betalen) tot hoe meer tools en bijeenkomsten ze toegang hebben.
Certificering is erg belangrijk voor Textile Exchange, daarom hebben ze veel verschillende standaarden gemaakt waar merken zich voor kunnen certificeren. De certificering van deze standaarden gaan via een derde partij, maar de standaarden zijn geschreven door Textile Exchange. Leden van de Textile Exchange zijn dus niet per se gecertificeerd, maar de Textile Exchange helpt wel met het verkrijgen van een certificering.
Meer informatie is te vinden op hun site: http://textileexchange.org/
Certificeringen van Textile Exchange zijn:
Organic Content Standard (OCS), of vroeger Organic Exchange (OE), heeft twee versies, de 100 standard en de Blended standard. Deze standaarden kijken alleen of het eindproduct de juiste hoeveelheid organisch materiaal bevat. Ze kijken dus niet naar de hoeveelheid giftige stoffen die wordt gebruikt bij het produceren van de kleding of de sociale aspecten. Ze kijken alleen naar of de grondstof die wordt gebruikt organisch wordt geproduceerd en hoeveel daarvan in het eindproduct beland. Kleding met het OCS 100 standard keurmerk moet minstens 95% organisch zijn, kleding met het OCS Blended keurmerk moet minstens 5% uit organisch materiaal bestaan.
Recycle Claim Standard (RCS) heeft ook een 100 standard en Blended standard. Ook hier kijkt een derde partij of het eindproduct een bepaalde hoeveelheid gerecycled materiaal bevat. Kleding met het RCS 100 standard keurmerk bestaat 100% uit gerecycled materiaal, kleding met het Blended keurmerk bestaat tussen de 5 en 95% uit gerecycled materiaal.
Andere standaarden van Textile Exchange worden nog niet gebruikt door de merken op Project Cece.
Project Cece is een verzamelwebsite voor eerlijke en duurzame mode. Door de leukste merken en winkels op één website te verzamelen maken we het makkelijker om duurzame mode te vinden. Neem eens een kijkje in onze shopsectie!