Met alle feestelijkheden van deze maand is een mooie panty wel zo leuk. Helaas zijn panty's nog knap lastig om lang heel te houden. Voor je het weet heb je weer een ladder of een gat bij je tenen, en wat moet je dan?
Panty's zijn nog niet goed te recyclen, dus zelfs als je ze in een inzamelingsbak gooit kunnen ze er weinig mee. Daarom hebben we in deze blog de opties voor je op een rijtje gezet hoe je toch het beste maakt van je oude panty's.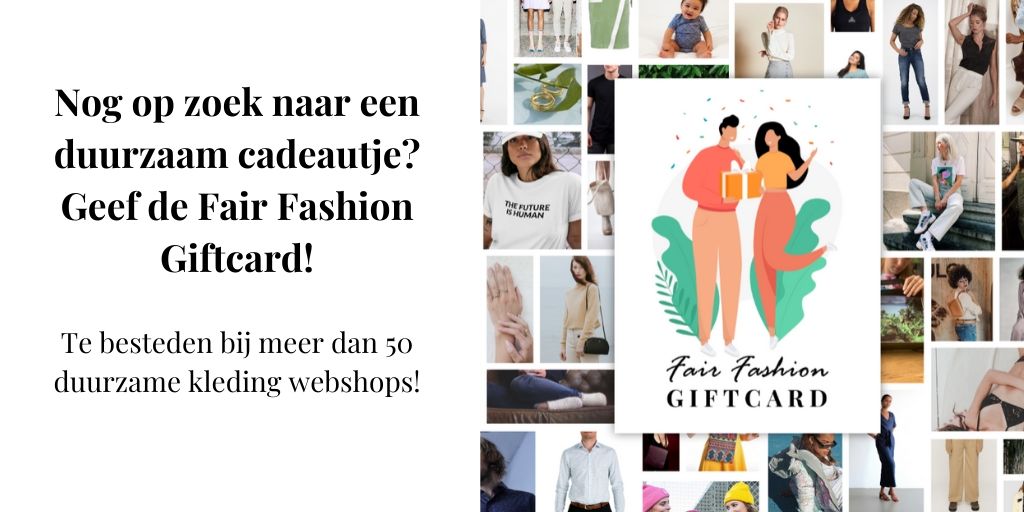 *Repareer ze
Een ladder is eigenlijk niet meer te repareren. Vroeger kon je van je panty of kousen 'de laten ladder ophalen' een staaltje vakwerk dat nu niemand meer doet aangezien panty's zo goedkoop zijn geworden.
Als je een kleine ladder hebt die niet ontzettend zichtbaar is, kun je hem wel stoppen van groter worden. Hiervoor kun je de ladder met een beetje doorzichtige nagellak lakken. Hierdoor zullen de losse draadjes vast komen te zitten en zal de ladder niet groter worden.
Gaten bij de tenen? Deze zijn wel te repareren! Gewoon ouderwets sokken stoppen of gewoon het gat dichtnaaien. Wel is het verstandig om ook hier een klein beetje doorzichtige nagellak op aan te brengen, zodat de losse draadjes geen ladders veroorzaken.
*Lever ze in
Is je panty niet meer te redden? Het is mogelijk ze in te leveren bij Swedish Stockings. Dit panty en kousenmerk maakt panty's van gerecycled materiaal. Het is nog niet mogelijk om panty's weer terug te recyclen naar nieuwe panty's, daarom maken ze van de ingeleverde panty's Lego's! En jij krijgt korting op je volgende aankoop.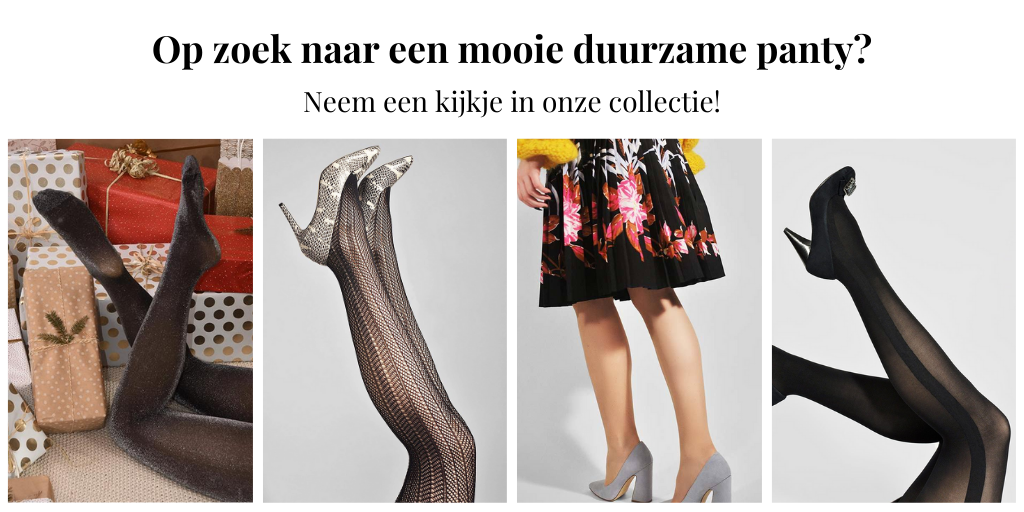 *Upcycle ze
Panty's zijn van materiaal gemaakt dat voor ontzettend veel dingen handig te gebruiken is. Hier zijn enkele van onze favorieten:
- Tochtstopper
Erg relevant met het koude weer! Heb je last van tocht die onder je kamerdeur vandaan komt? Knip één been af van de panty en stop er de twee kartonnen rollen in (die over zijn na het gebruiken van inpakpapier voor de kerstcadeautjes). Doe je tochtstopper nu onder aan de deur, met één rol aan elke kant.
- Uien of knoflookhouder
Wordt je gek van alle losse schilletjes van de uien of knofloken? Knip de panty benen weer los, doe een ui in de panty, maak er een knoop onder en doe er nog een uit boven op met een knoop, herhaal dit tot je een lange ketting van uiten hebt die je mooi kunt ophangen in je keuken.
- Geurzakjes
Geurzakjes zijn perfect als je je lakens of kleding lekker wil laten ruiken. Maak kleine zakjes van je panty gevuld met gedroogde lavendel, of andere lekker ruikende gedroogde planten.
*Voorkom kapotte panty's
Het is natuurlijk het beste om de kapotte panty's in zijn totaal te voorkomen. Hiervoor zijn een aantal gouden regels die je kunt volgen die echt helpen!
- Voorkom ladders
Leg je panty de dag voor het dragen een nachtje in de vriezer. Dat is misschien eventjes koud, maar dan breken de garen minder snel en zul je dus minder snel last hebben van ladders. Je kunt ook voor wat extra sterkte je panty besprayen met haarlak.
- Voorkom gaten bij de tenen
Draag sokjes onder je panty, zo maak je de panty in ieder geval van de binnenkant niet kapot. Korte teennagels is natuurlijk ook een must, want die snijden zo door de voorkant van je panty heen. Draag je schoenen met een rits? Dan is het ook handig om sokken over je panty aan te doen. Wel lekker warm ;).
Project Cece is een verzamelwebsite voor eerlijke en duurzame kleding. Door de leukste merken en winkels op één website te verzamelen maken we het makkelijker om duurzame mode te vinden. Neem eens een kijkje in onze shopsectie!
Share this post:
Category:: Academy