Zoals jullie misschien al wisten zijn we al een tijdje bezig geweest met het opzetten van een Fair Fashion Giftcard. Sinds Maandag kunnen we met trots zeggen: Hij is live, te koop, en besteedbaar! We zijn super blij en trots dat dit allemaal gelukt is met wel meer dan 50 partnerwinkels. Daarom delen we graag in deze blog met je waarom we dit zo'n grote mijlpaal vonden.
Waarom wilden we zo graag een duurzame kleding cadeaubon maken?
We krijgen altijd al de vraag of we niet ook een cadeaukaart hebben voor onze website. Dat is natuurlijk wel zo leuk als je iemand kent die veel bezig is met duurzame kleding of juist als je iemand wilt overtuigen van het kopen van duurzame kleding.
Ongeveer een jaar geleden besloten we dat het tijd werd om te kijken of we dit ook konden realiseren. Een cadeaukaart brengt namelijk een hoop voordelen met zich mee. Het is namelijk een fantastische manier om mensen kennis te laten maken met duurzame kleding op een manier die absoluut niet afgeschrikt.
Bij Project Cece is het altijd al ons doel geweest om de barrières voor het kopen van duurzame kleding weg te halen door het makkelijk en leuk te maken. Daar hoort een cadeaukaart dus helemaal bij.
Waarom het uiteindelijk een duurzame kleding voucher is geworden
De Fair Fashion Giftcard werkt door middel van een code die je kunt invullen in een kortingscodebox op de winkelwagenpagina van onze partnerwinkels. Het is dus niet een betaalmiddel maar meer een soort kortingscode.
De reden dat we het zo gemaakt hebben is vooral voor technische redenen, namelijk dat we het systeem op deze manier helemaal zelf konden bouwen. Op die manier kunnen we het gratis maken voor onze partner winkels om zich aan te sluiten. Dit vinden we belangrijk omdat we willen dat al onze partners zich bij de Fair Fashion Giftcard kunnen aansluiten.
Helaas is het nog niet mogelijk om al onze winkels aan te sluiten. Alleen winkels met een Wordpress of een Shopify website kunnen zich op dit moment aansluiten, maar we zijn hard aan het werken om ervoor te zorgen dat straks andere websites zich ook kunnen aansluiten.
Hoe de Fair Fashion Giftcard werkt en hoe je hem kan gebruiken
De Fair Fashion Giftcard is voor nu alleen nog maar online beschikbaar. Je kunt hem dus helaas nog niet uitgeven in stenen winkels. Als je een Fair Fashion Giftcard bestelt (je mag de waarde zelf bepalen), krijg je een mooi pdf-je toegestuurd met je Fair Fashion Giftcard code.
Deze code kun je vervolgens gebruiken op de winkelwagenpagina van alle webshops die meedoen. Je kunt gemakkelijk alle producten vinden waar je de code kan gebruiken door te filteren in onze catelogus op de Fair Fashion Giftcard. Als je dus een Fair Fashion Giftcard hebt gekregen, dan is het super makkelijk om een item te vinden waarbij je de voucher kan gebruiken.
We hebben dus afgelopen jaar keihard gewerkt aan deze Fair Fashion Giftcard en zijn super trots dat er zo veel fantastische merken en winkels meedoen. Neem dus gauw een kijkje!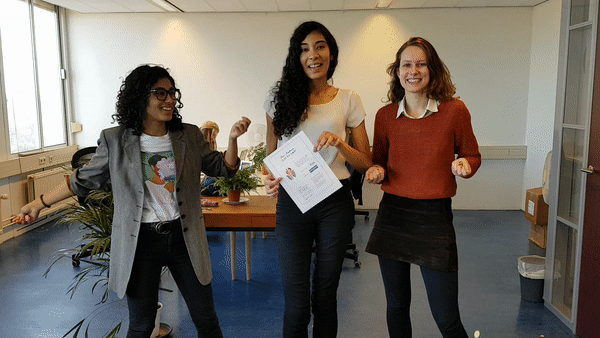 Project Cece is een verzamelwebsite voor eerlijke en duurzame kleding. Door de leukste merken en winkels op één website te verzamelen maken we het makkelijker om duurzame mode te vinden. Neem eens een kijkje in onze shopsectie!