Fair Clothing
Certificeringen voor duurzame productie
Veel merken zullen zeggen dat de productie van hun kleding eerlijk en duurzaam gebeurt. Het is echter moeilijk om de garantie te krijgen dat dit ook echt gebeurt. Certificeringen kunnen helpen deze garantie meer te waarborgen. Een merk kan een certificering gebruiken om te laten zien dat hun product, of deel van het productieproces aan bepaalde voorwaarden voldoet.
De certificaten die worden gebruikt door merken die worden verkocht via Project Cece worden toegelicht op onze keurmerkenpagina.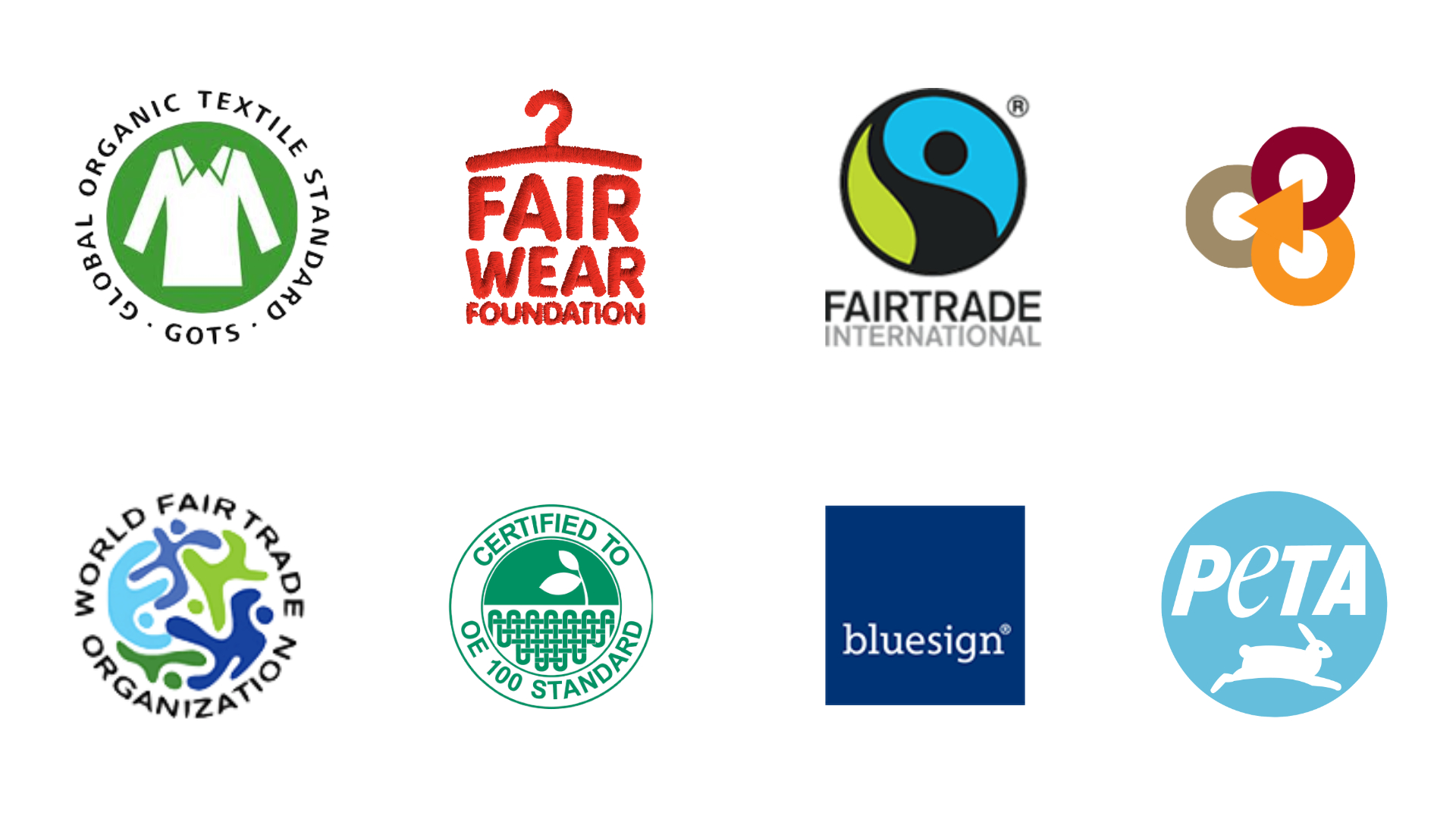 Verschillende soorten certificering
Certificeringen kunnen nog best verwarrend zijn. Milieu Centraal gedefinieerd daarom vijf categorieën waar je op kunt letten waar Project Cece ook de focus op legt:
Milieu: Als het keurmerk eisen stelt aan hoe milieuvriendelijker geproduceerd wordt.

Dierenwelzijn: Als het keurmerk eisen stelt aan hoe er met dieren wordt omgegaan.

Mens en Werk: Als het keurmerk eisen stelt aan onder wat voor werkomstandigheden er wordt geproduceerd en of dit wel eerlijk en veilig gebeurt.

Controle: Hoe streng er door het keurmerk gecontroleerd wordt.

Transparantie: Hoe transparant het keurmerk is over hoe ze te werk gaan.
Het is belangrijk om goed te weten waar een keurmerk voor staat omdat de waarde van twee keurmerken flink kan verschillen. Zo kunnen er twee certificaten zijn voor milieu, waarvan de een betekent dat er is geproduceerd op een organische wijze, terwijl de andere alleen kan betekenen dat er geen giftige stoffen in het eindproduct zitten.
Ook controle is een erg belangrijk punt om naar te kijken per keurmerk. Een keurmerk dat al wordt toegekend na het invullen van een vragenlijst is immers veel minder waard dan een keurmerk dat wordt toegekend na een controle door een onafhankelijke partij.

De verschillende soorten keurmerken kunnen worden gevonden op de keurmerk-pagina.