Sandelwood creole earrings gold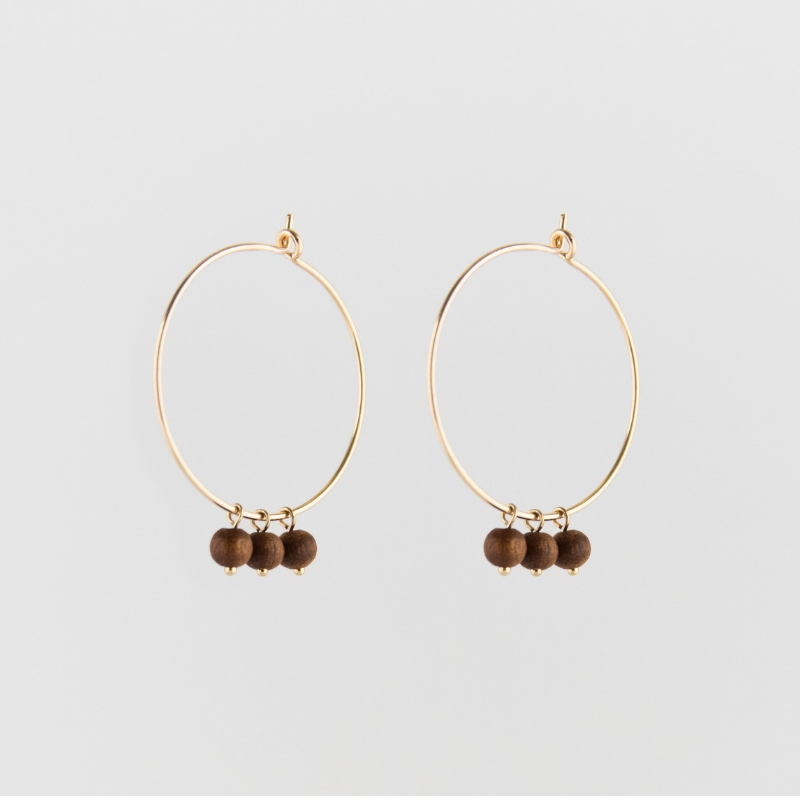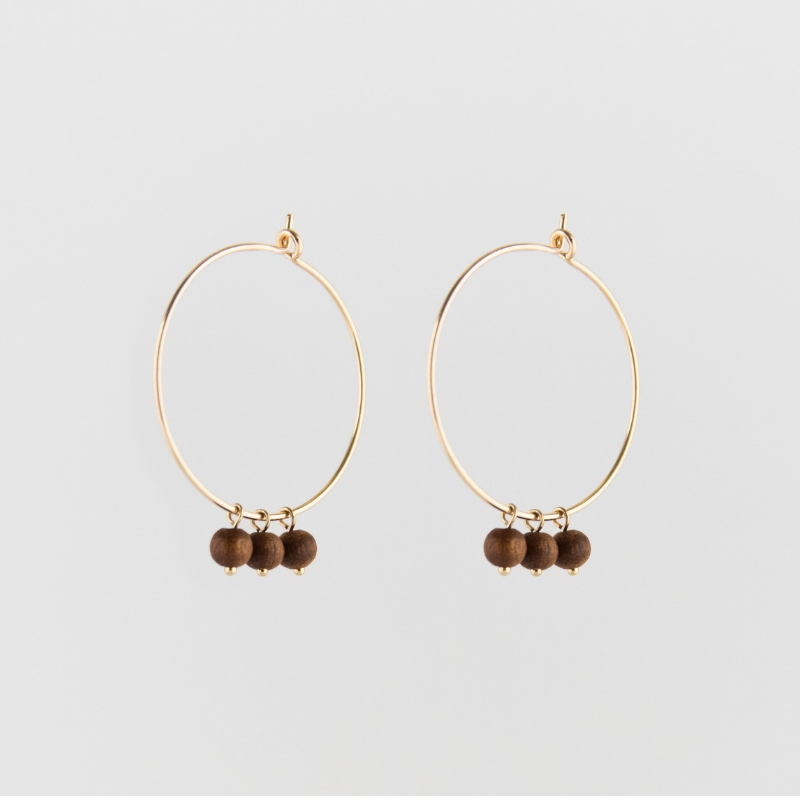 Sandelwood beads (0,4 x 0,4 cm)
Creole ear wire gold plated | diameter 25 mm
Handmade in Bali
These earrings are handmade. Therefore, each pair is unique. Small differences from the image are possible.
No extra information available. Check the store/brands tab for more details!
Brand: Julia Otilia Source: Julia Otilia
Available sizes:
One Size
Julia Otilia Organic Jewellery is een sieradenmerk geïnspireerd door de natuur. Ze maken bewuste beslissingen over het materiaalgebruik en de productie van de sieraden en streven ernaar zo duurzaam mogelijk te zijn. Voor de sieraden wordt vooral goud en zilver gebruikt en gerecycled materiaal waar mogelijk. Er wordt ook gebruik gemaakt van eerlijk verkregen zoetwaterparels, eco-leer en kurk, organische zaden, natuurlijke noten en hout. Alle sieraden worden eerlijk gemaakt in een klein atelier op Bali en in hun eigen atelier in Utrecht leggen ze er nog de laatste hand aan.
Praktische informatie:
Verzendkosten: €3,50 wereldwijd, en gratis bij bestedingen van meer dan €95,-
Verzendtijd: Binnen Nederland 1-3 werkdagen
Binnen de rest van Europa ongeveer 4 dagen
Wereldwijd 5-7 dagen
Adres: Geen fysieke winkel
Payment methods: