Naalin portrait - wit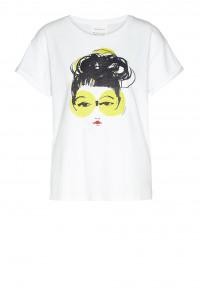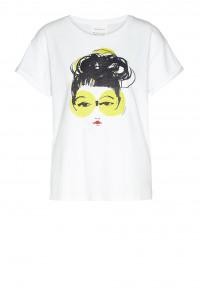 Een fijn, losvallend T-shirt met vrolijke 'world' print voor een heerlijke zomerdag. Combineer dit T-shirt met een fair fashion jeans en een paar sneakers voor een stoere casual look.
Oversized model met ronde hals. Aangeknipt mouwtje met omslag.

100% biologisch katoen
Ecologisch of biologisch katoen betekent dat het katoen verbouwd is zonder schadelijke chemicaliën zoals pesticiden (tegen onkruid) of insecticiden (tegen insecten). Katoen is een landbouwproduct, vergelijk het met je biologisch geteelde groenten. Draag eco katoen voor jezelf en voor betere omstandigheden in de katoenindustrie
Brand: Armedangels Source: Brand Mission
Armedangels is een Duits merk en één van de bekendste duurzame modemerken van het moment. Alles van Armedangels is GOTS gecertificeerd en ze werken samen met de Fair Wear Foundation en Fairtrade om een zo hoog mogelijke sociale standaard te halen. Ze geloven dat goede kwaliteit en eerlijke productie belangrijker zijn dan de laatste modetrends en gaan voor "fair fashion instead of fast fashion". Daarbij leggen ze niet de nadruk op fair, maar vooral op fashion. Ze willen namelijk dat je eerst verliefd wordt op hun items en dan nóg enthousiaster raakt door het verhaal erachter.
Brandmission wil duurzame mode van het saaie en dure imago afhelpen. Met het grote aanbod aan fashionable milieuvriendelijke en eerlijke merken (merken met een missie), is dit zeker gelukt. Ze hebben een kleding aanbod voor zowel mannen als vrouwen, schoenen, tassen en nog veel meer. Voor ieder wat wils dus! Brandmission heeft een prachtige winkel in Haarlem, waar je zeker langs moet gaan.
Praktische informatie
Verzendkosten:
Verzending binnen Nederland €3,95
Gratis verzending bij besteding boven de €75,- (binnen Nederland)
Verzending naar België en Duitsland € 6,95
Adres: Zijlstraat 85 Haarlem
Payment methods: