Fairwear Modal Polo Men Blue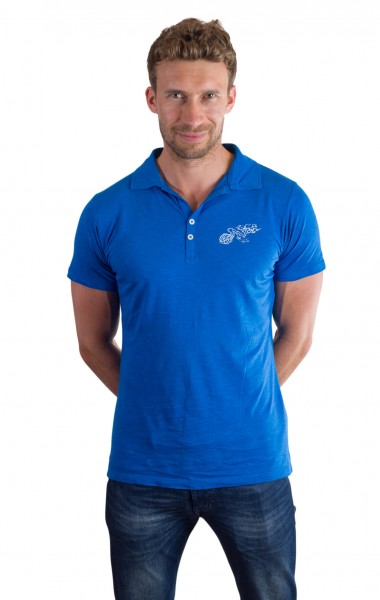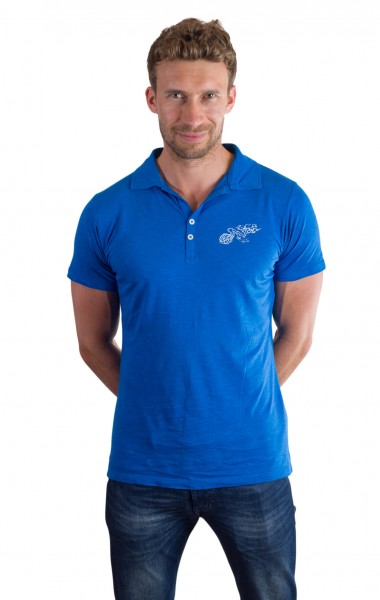 Due to their optimal moisture management, Modal shirts make a perfect companion during leisure time as well as while traveling. They offer perfect wearing comfort and retain their excellent qualities for many years.
* 50% Modal
* Jersey 150 g/m²
* Highest social and ecological standards
Manufacturing
Modal is a natural fiber produced from the pulp of the beech tree.
Modal fibers are chemically produced through a method that has been recognized for its ecological sustainability. This takes place at a facility in Austria.
Modal shows a very high similarity to other natural fibers such as viscose fibers or cotton. The difference between Modal and cotton lies in Modal's high durability and elasticity. The extremely smooth surface and the general firmness of Modal differentiates this fiber from viscose fiber.
The Modal shirt is also appealing due to the material's breathability as well as its robustness and thereby longer durability.
Fair wear textiles, manufactured in accordance with the Fair Wear Foundation code of conduct.
No extra information available
Brand: Life-Tree Source: Life-Tree
Available sizes:
S
M
L
XL
XXL
Life-Tree is een ecologische merk van twee jonge ondernemers uit Augburg, Duitsland. De nadruk ligt bij Life-Tree bij het gebruik maken van milieuvriendelijke materialen. Ze maken gebruik van biologisch katoen, modal, Tencel, bamboe viscose en hennep. Life-Tree maakt hun kleding door truien en shirts bij Continental Clothing en Stanley & Stella in te kopen en te laten bedrukken. Beide merken zitten bij de Fair Wear Foundation en hanteren dus een eerlijk loon en veilige en hygiënische werkomstandigheden.
Praktische informatie:
Verzendkosten: In Nederland, België en de UK €8,-
In Duitsland €6,-
Verzendtijd: 1-3 werkdagen
Adres:
Oberer Graben 15
86152 Augsburg
Payment methods: