BOPHA JUMPSUIT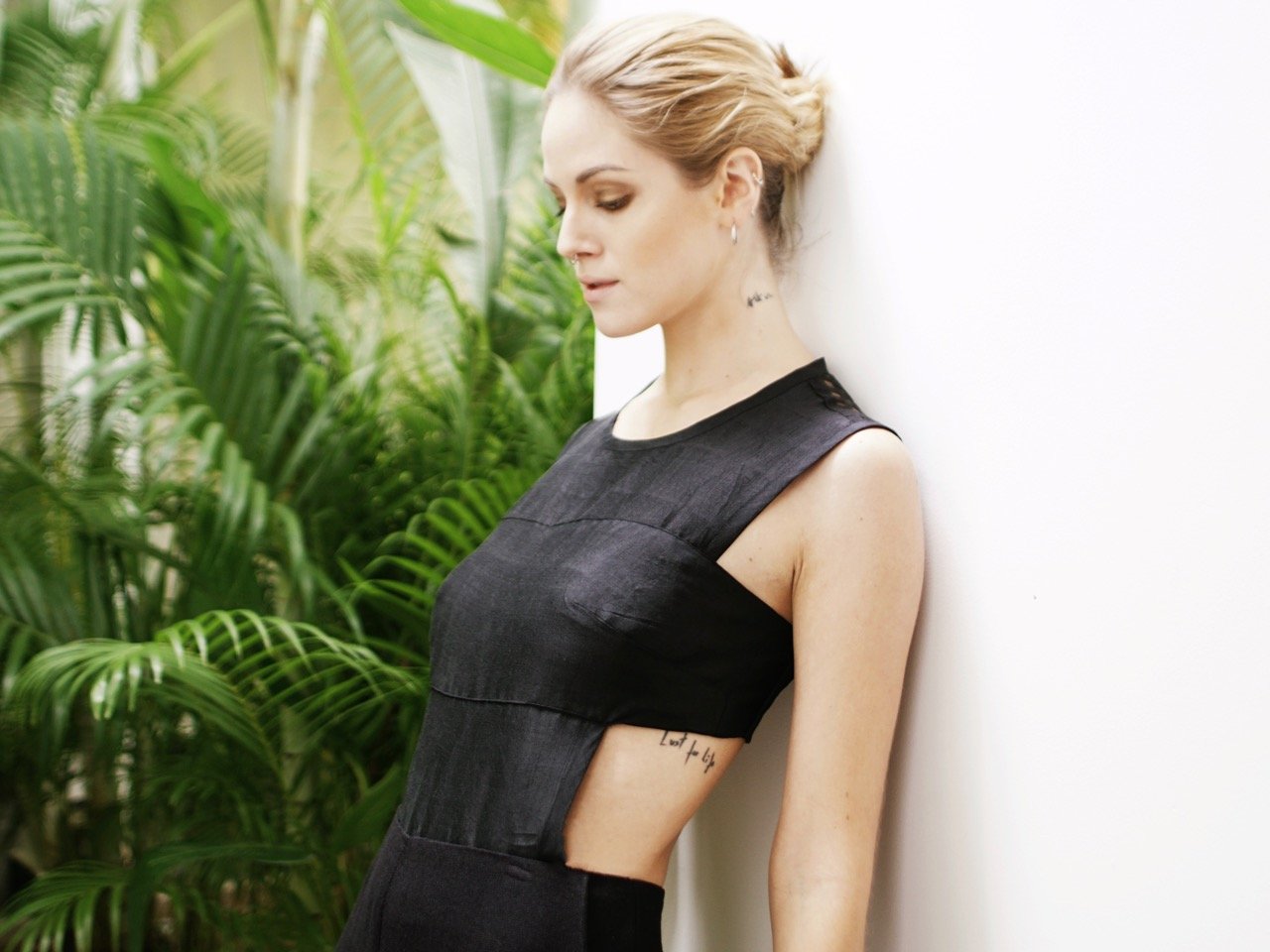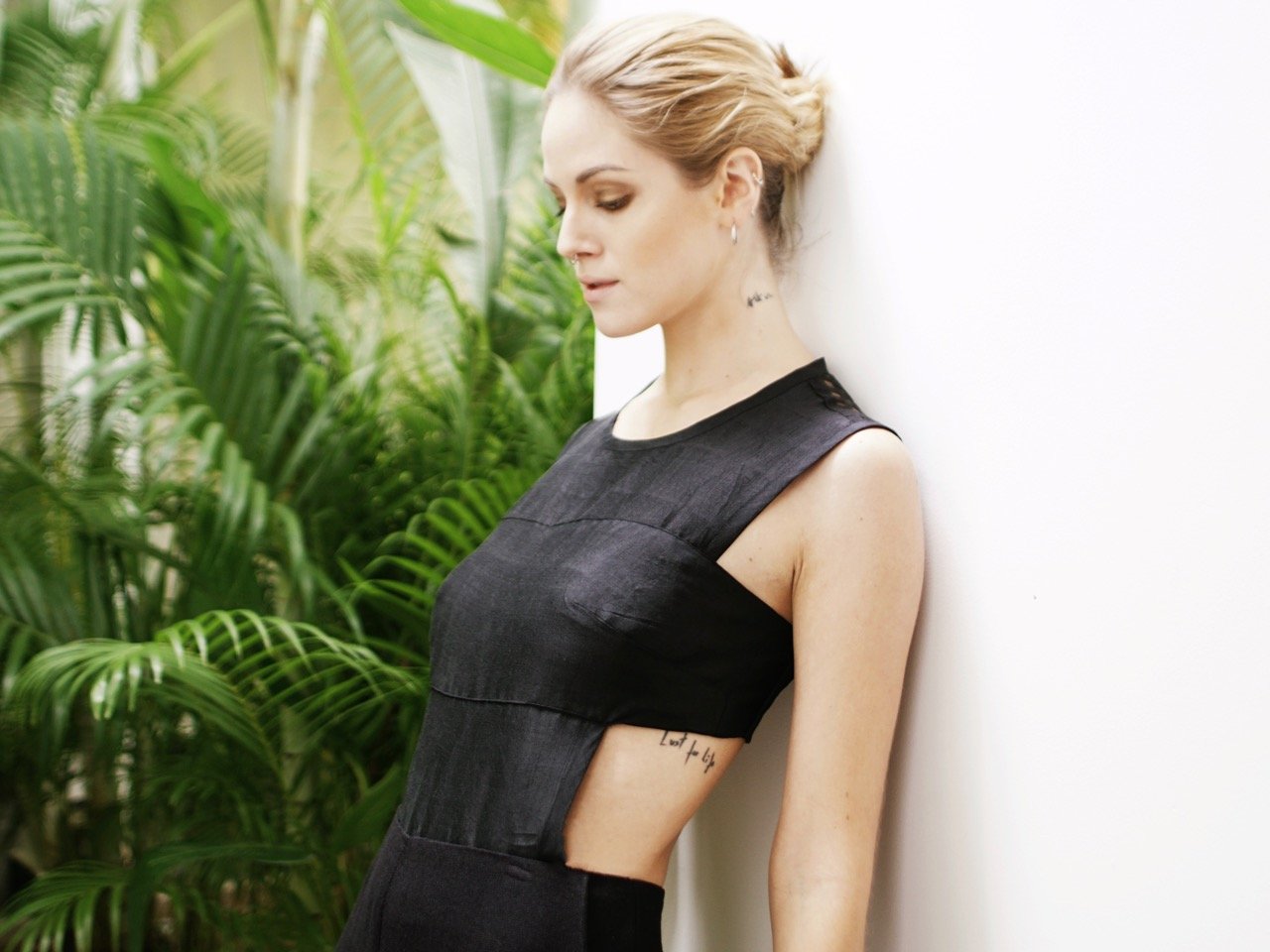 FYI: This store ships directly from their production base in Cambodia to you. The shipping fee for purchases below €200 is €17 and free otherwise.
Bopha is the Khmer name for "flower" and this jumpsuit will make you blossom. This signature piece of our Tropical Midnight Collection is made entirely of handwoven fabrics. The pant is a wide leg that falls on the ankles and the top plays on cutouts that leave just enough skin showing.
FIT
Alba is 170cm tall and wears a size S
FABRIC
The top of Bopha is made of 100% handwoven silk
The bottom of Bopha is made of 100% handwoven organic cotton
Both these fabrics are entirely handwoven in the Takeo Province of Cambodia
FEATURES
fits true to size
bra friendly
adjustable hook and snap closure on the back (top)
invisible zip closure on the back (bottom)
Brand: Good Krama Source: Good Krama
Good Krama is een duurzaam merk die hun kleding op een eerlijke en duurzame manier in Cambodja produceert. De Krama is een traditionele zijden of katoenen sjaal gemaakt van duizenden kleine vierkantjes: een lappendeken van contrasterende kleuren, donker en licht. De Krama wordt gebruikt op honderden verschillende soorten mensen van alle achtergronden en herstelt de balans tussen functionaliteit en esthetiek. Good Krama gaat voor kwaliteit boven kwantiteit, door tijdloze stukken te maken. En ze doen erg hun best om de gigantische hoeveelheid kledingafval die in Cambodja wordt geproduceerd te verminderen. In Cambodja zijn er meer dan 500 kledingfabrieken, wat leidt tot een enorme hoeveelheid verspilling. Good Krama's team koopt oude, overblijfselen en stoffen die te veel geproduceerd zijn op in lokale warenhuizen en gebruikt ze opnieuw om er iets moois van te maken. Ze doen hun best om biologisch afbreekbare en recyclebare materialen te gebruiken in alle aspecten van hun productielijn. Van de labels tot de verpakkings- en verzendingsmaterialen, ze kiezen altijd voor de groenere oplossing.
Alle zijde en katoen zijn handgeweven door de organisatie Color Silk op het platteland van Phnom Penh. Als gevolg daarvan kunnen vrouwen hun vakmanschap doorgeven, terwijl ze hun brood verdienen, waardoor ze niet meer in grote textielfabrieken hoeven te werken. Van deze geweldige stoffen worden de kleding vervolgens afgestemd op Fair Sew. Fair Sew is een productie studio die haar medewerkers eerlijk behandelt, door hen te voorzien van een veilige werkomgeving, eerlijke betaling die ruim boven het minimumloon voor de textielarbeiders in Cambodja is, en biedt de mogelijkheid tot training en verdere ontwikkeling. De kleding wordt rechtstreeks vanuit Cambodja naar je verzonden.
Praktische informatie:
Verzendkosten: Gratis bij besteding boven de €200,- anders €17,-
Verzendtijd: Wordt direct uit Cambodja verzonden.
Adres: Geen fysieke winkel
Payment methods: