Bamboe sokken triangel dusty blue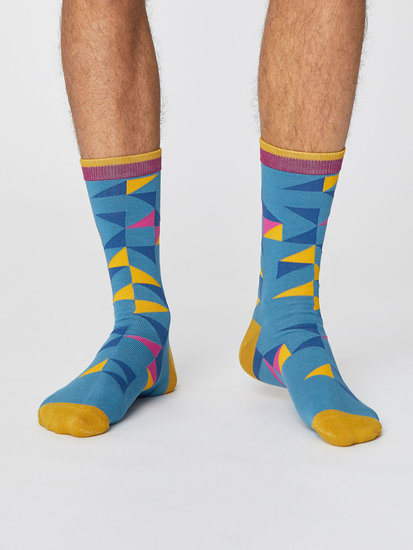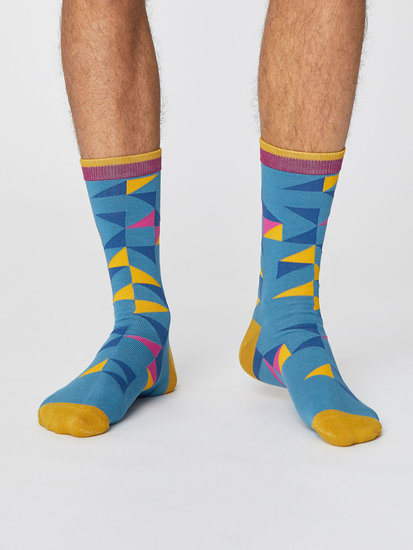 Bamboe sokken met een leuke triangel print in frisse kleuren voor een goed begin van de dag. De bamboe sokken van het merk Thought zijn gemaakt van Bamboe en biologisch katoen, ze houden de voeten de hele dag fris en fit. Bamboe heeft een sterk anti bacteriel en anti-schimmel vermogen en helpt om onze voeten hygiënisch en gezond te houden. Met deze sokken blijven je voeten de hele dag happy.
Samenstelling
54% viscose afkomstig uit bamboe
22% grecycled polyester
22% gecertificeerd bio katoen
2% elasthan
merk: Thought
kleur: dusty blue
soort: sokken
keurmerk: PETA (People for the Ethical Treatment of Animals)
Brand: Thought Source: Lotika
Available sizes:
One Size
Thought is een kledinglijn opgericht op de stranden van Australië. Het idee is om simpele strandkleding te ontwikkelen gemaakt van hennep en ramee (soort brandnetel). Wat begon als een klein duurzaam bedrijf groeide al snel uit tot een wereldwijd succes. De 'thoughtfull clothing' die ze produceren zijn allemaal gemaakt van duurzame materialen, bijvoorbeeld bamboe, hennep, van biologisch katoen (GOTS en OEKO-TEX standard 100 gecertificeerd), polyester van 100% gerecycled PET, rayon en Tencel (houtbasis materialen) en wol die diervriendelijk is verkregen.
Thought heeft een gedragscode in werking gesteld om er voor te zorgen dat alle kleding ook eerlijk geproduceerd wordt. De GOTS certificering garandeert dat bij de producten gemaakt van katoen er ook sprake is van eerlijke handel.
Lotika is een winkel die alleen maar mooie eerlijke en duurzame producten verkoopt. Vooral voor ondergoed, sokken en shirts kun je goed bij Lotika terecht. Jeannine Durwael is de oprichtster van deze winkel en is deze begonnen om dat ze uit eigen ervaring weet hoe belangrijk het is voor producenten in ontwikkelingslanden om aan duurzame en eerlijk handel te doen. Jeannine heeft namelijk 30 jaar bij Fair Trade gewerkt en weet door het bezoeken van deze landen precies hoeveel impact je kunt hebben door eerlijke en duurzame kleding te kopen.
Alle producten van Lotika zijn gemaakt met respect voor de mens, het milieu en de dieren. Als grondstof wordt FSC gecertificeerd rubber uit duurzame bossen gebruikt, bio-katoen of bamboe. De producten worden op een Fair Trade manier gemaakt en dragen meestal het keurmerk van Max Havelaar, GOTS, FSC en/of vegan.
Praktische informatie:
Verzendkosten:
Binnen Nederland
Brievenbus pakket € 4,23 / geen verzendkosten vanaf aankoop van boven de €75
Pakket € 6,75 / geen verzendkosten vanaf aankoop van boven de €75
Verzending naar België en Duitsland
Pakket € 10 / geen verzendkosten vanaf aankoop van boven de €100
Verzendtijd: 1 a 2 werkdagen ( uitzondering schoenen +/ 5 dagen)
Adres: Geen fysieke winkel
Payment methods: