We hebben de afgelopen tijd een beetje meer aandacht gegeven aan onze kinderkleding en daarbij kregen we van meerdere ouders de prangende vraag: En tienerkleding dan? Hebben jullie dat ook?
Nog een best moeilijke vraag! Want wat is tienerkleding eigenlijk en wat maakt het nou zo moeilijk om het duurzaam te vinden? Wij doken deze week helemaal in het onderwerp en komen (hopelijk) met wat goede oplossingen!
Wat is tienerkleding eigenlijk en waarom is het moeilijk te vinden?
Tienerkleding is een vooral voor de leeftijd 11 tot 14 jaar. Wanneer de kinderen nog geen mannen of vrouwenkleding aankunnen, omdat die maten net iets te groot zijn, maar waar veel kinderkleding ophoudt, namelijk bij maat 146 (leeftijd 11).
Een maatje groter 152 oftewel maatje XXS oftewel maatje 32 is een kleine maat die we in duurzame kleding sowieso niet veel zien. De kleinere en grotere maten zijn namelijk nog steeds knap lastig te vinden, en waar het plus-size aanbod inmiddels een beetje begint uit te breiden zijn de petites nog moeilijk op te sporten.
Nu kun je natuurlijk denken: Nou gat in de markt! Waarom gaat er niemand duurzame tienerkleding maken? Het antwoord is vrij simpel: De doelgroep is superklein en wil vaak niet investeren in iets wat lang mee gaat. Ze zijn er namelijk zo weer uitgegroeid.
Daarnaast heb je nog het probleem dat kinderen op die leeftijd zelf gaan beslissen wat ze willen dragen. Ze willen er natuurlijk wel hip uitzien en er bijhoren. De stijlvolle minimalistische stijl van hun ouders is waarschijnlijk niet iets wat ze voor zichzelf willen.
Wat zijn je opties voor duurzame tienerkleding?
1. Kinderkleding met grotere maten.
Natuurlijk zijn er ook wel een aantal kinderkledingmerken die wel de grotere maten hebben en waar tieners dus ook best kunnen scoren. Ze vinden kan nog even lastig zijn omdat de maten vaak op verschillende manieren worden aangegeven.
No Nasties heeft kinderkleding tot de leeftijd van 12 jaar. De kleding is makkelijk in te bewegen, en ziet er leuk uit.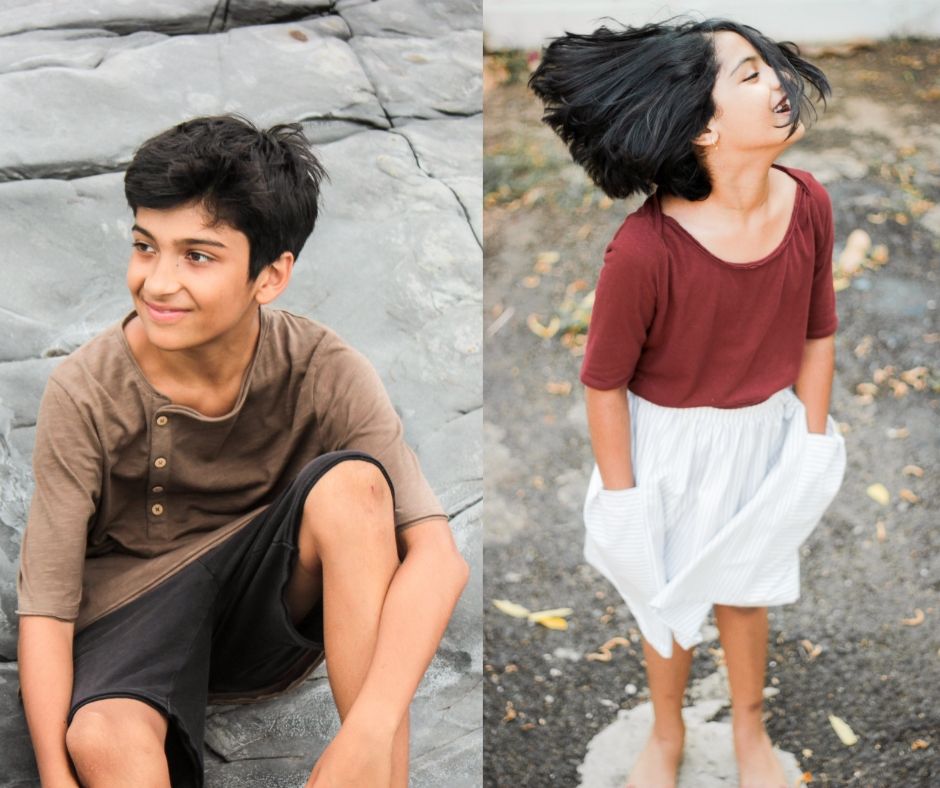 De jurkjes van Dress By Mila zijn er in leuke kleuren, zijn hip en kunnen nog makkelijk gedragen worden met een lengte van 154 cm. Dat is voor hun maatje large. Ze hebben nu twee modellen jurkjes (zomer en all-seasons) en hopelijk komen er snel meer!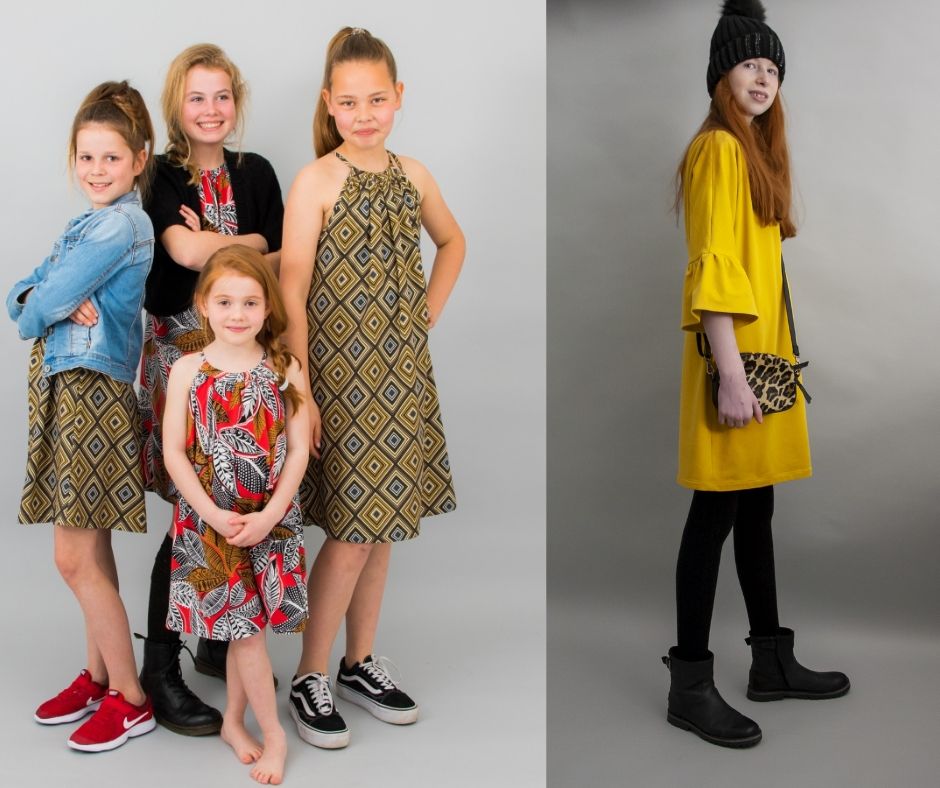 Voor goede jeans moet je zijn bij Kings of Indigo! Ze hebben kinderbroeken tot maat 152. Echt precies wat je nodig hebt dus. Ze hebben ook een paar T-shirts en een tof spijkerjasje.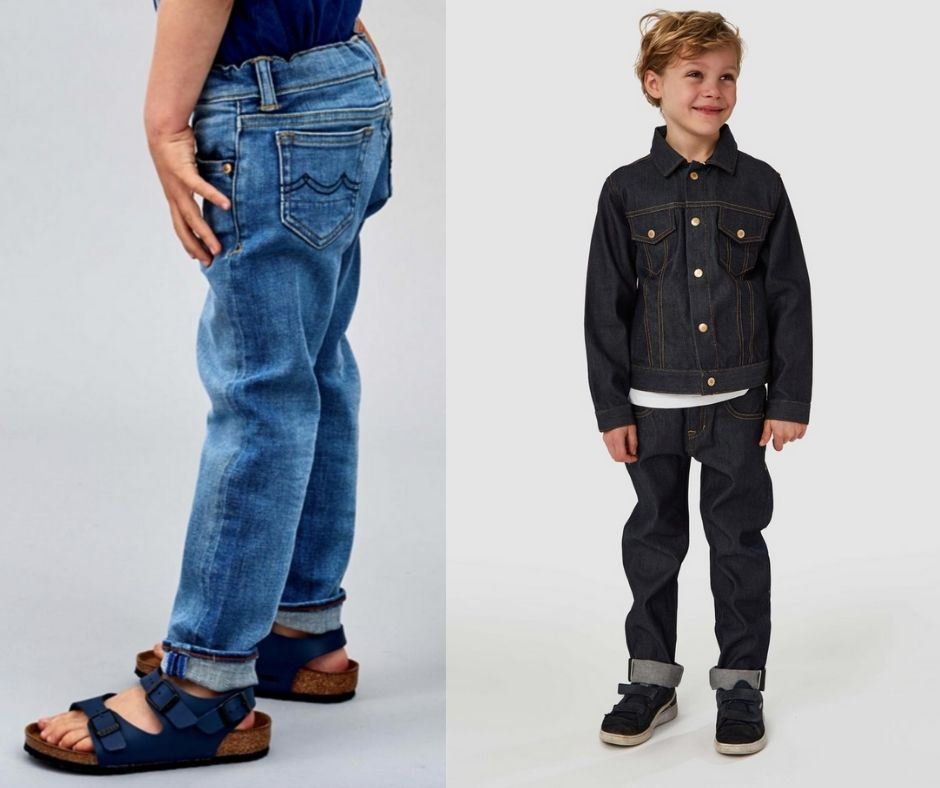 Voor ondergoed kun je terecht bij de winkel Schaapskleren. Zij hebben heerlijk zacht en comfortabel ondergoed voor jong en oud. Ze hebben zelfs tot maat 164! Dat is natuurlijk voor ondergoed ook ietsje makkelijker, maar we juichen het wel toe.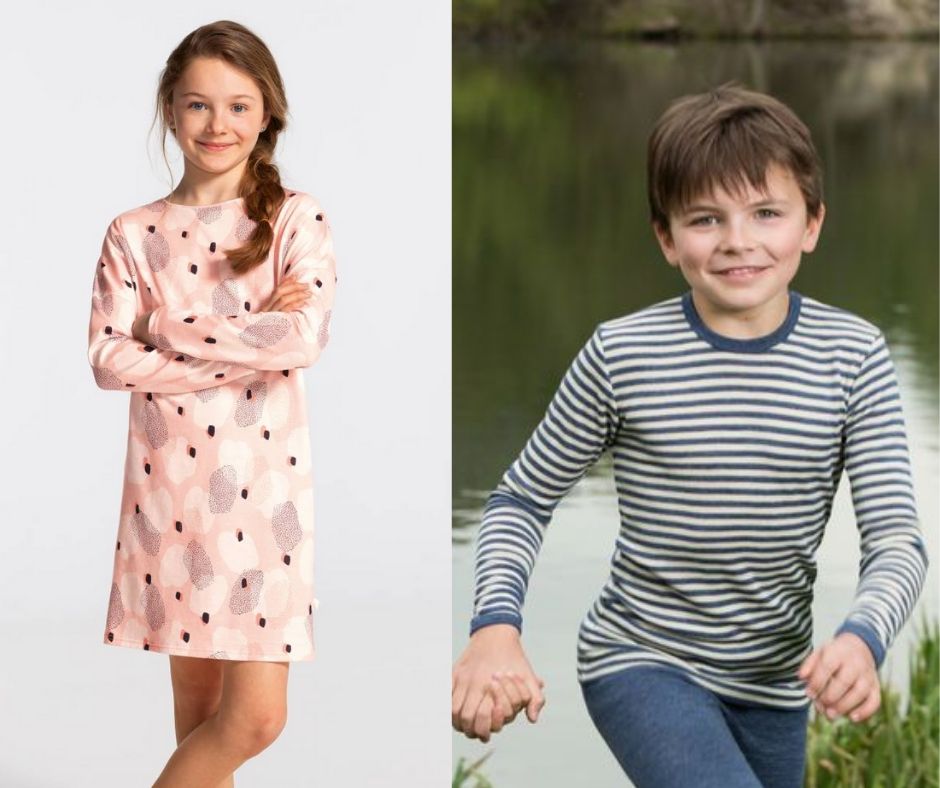 Voor schoenen is TOMS een hele goede optie. Hun maten gaan helemaal tot maat 38 voor hun kinderschoenen en vervolgens kun je dus makkelijk door shoppen in de volwassene afdeling.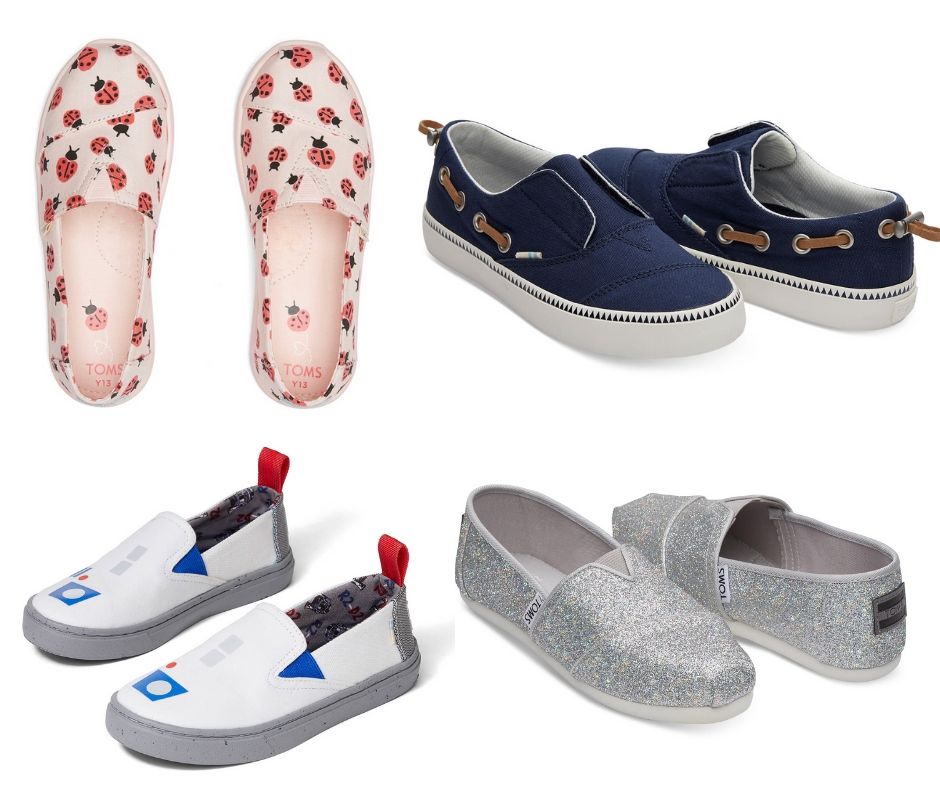 2. Dames en heren kleding met kleine maatjes.
Het kleinste maatje dat we hebben is bij Project Cece 32 en dat zijn echt maar een paar producten, zoals bij het merk Ophaline Hue. Daarnaast hebben we nog een aantal merken dat de kleding op maat maakt, wat natuurlijk ook het maten probleem oplost.
Het probleem hiermee is natuurlijk dat je niet iets helemaal op maat wil laten maken waar ze binnen een paar maanden weer zijn uitgegroeid. Misschien daarom verstandig om kleding toch een beetje op de groei te kopen. Sweaters en hoodies zijn prima als ze een beetje baggy zijn, dus dan is een maatje 34 niet heel erg als je eigenlijk op zoek bent naar 32.
3. Tweedehands en kledingruilen!
Tweedehands kleding is natuurlijk een hele goede voor tienerkleding. Tweedehands kleding wordt sowieso steeds populairder dus er is ook steeds meer keuze, beide offline en online. Als ze op de kleding zijn uitgekeken of eruit zijn gegroeid kan de kleding weer worden doorverkocht. Bij United Wardrobe en Vinted kun je een gigantisch aanbod aan kleding vinden en ook in tienermaten.
Het moeilijke van tweedehands is natuurlijk dat de kids het misschien niet per se leuk vinden, vooral als hun vrienden allemaal nieuwe kleding krijgen. Daarom is het misschien leuk om met de vrienden en vriendinnen een kledingruilfeest te organiseren!
Dan kun je met de ouders zorgen dat er veel tieners meedoen, iedereen draagt tweedehands dus iedereen doet mee, en je stimuleert het idee dat tweedehands kleding leuk is.
Gerelateerde artikelen:
Project Cece is een verzamelwebsite voor eerlijke en duurzame kleding. Door de leukste merken en winkels op één website te verzamelen maken we het makkelijker om duurzame mode te vinden. Neem eens een kijkje in onze shopsectie!