Groot voorstander zijn wij van het motto "vote with your money". Elke euro die jij uitgeeft, bepaalt uiteindelijk mee welke bedrijven kunnen overleven. We kunnen met zijn allen nog zo hard roepen dat we een duurzamere wereld willen, maar als we tegelijk al ons geld uitgeven bij reuzen als Amazon is het maar de vraag of we nou écht een betere wereld aan het creëren zijn.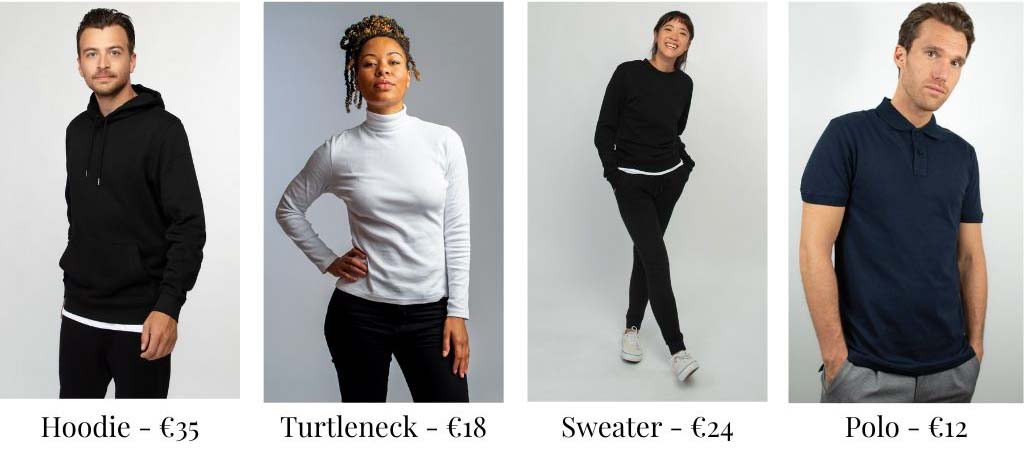 Het coronavirus is voor veel van ons een "consumptie quarantaine" (wat enorme positieve effecten kan hebben op de wereld), maar wat zijn nu de bedrijven die het hardst geraakt worden? Niet per se de groten (Amazon huurt bijvoorbeeld 100.000 nieuwe werknemers in om de groei van het aantal bestellingen te kunnen verwerken), maar juist de kleine ondernemers.
Diegenen die een mega risico hebben genomen om iets op te zetten (ja dat hoort bij ondernemen) en vaak niet de financiële middelen hebben om buffers op te bouwen waar ze de komende maanden op kunnen teren. In de blog van vandaag daarom een aantal tips hoe je kleine ondernemers en zzp'ers kunt helpen in deze bizarre tijden van corona crisis!
5 tips om kleine ondernemers te steunen tijdens de coronacrisis
Koop online




Hoewel je misschien zou verwachten dat online ondernemers amper worden geraakt, zien we het tegenovergestelde gebeuren. Online supermarkten en leveranciers van "thuiswerk"-producten boeren inderdaad goed. De rest echter totaal niet. Sommige online ondernemers hebben in de afgelopen dagen hun omzet met meer dan 50% zien dalen. Was je dus van plan een bestelling te doen, maar doe je die niet vanwege corona? Stel hem niet uit!

Koop een cadeaubon




Heb je niet per se iets nodig, dan is het natuurlijk absoluut niet duurzaam om ineens wel bergen te gaan bestellen. Een betere oplossing is om kleine bedrijven te supporten door een cadeaubon of een tegoedbon te kopen. Zo betaal je vast (een deel) vooruit en help je het bedrijf deze bizarre maand te overleven. Vooral voor restaurantjes, kappers en andere zaken die helaas de deuren hebben moeten sluiten, kan een cadeaubon ze helpen overeind te blijven.

Doneer




Vooral in de creatieve sector en in de horeca is dit een veel gehoorde optie. Is de voorstelling waar je al een kaartje voor had gecanceld? Zie de aankoopprijs van je ticket dan als een donatie aan de culturele instelling zodat zij nog een heel klein beetje inkomsten hebben tijdens de coronacrisis. Ook de horeca wordt mega hard geraakt door de coronacrisis. Gelukkig kun je bij veel restaurants nu ook afhalen of laten bezorgen (mail of bel ze als je twijfelt of ze deze opties bieden!), maar doneren mag natuurlijk ook. Via

deze website

gaat dat heel makkelijk.

Huur een ZZP'er in




Veel ZZP'ers raken grote delen van hun inkomen kwijt. Mocht je het kunnen betalen, kijk dan eens of je toffe prints kan kopen van die ene kunstenaar die je al een tijdje volgt op instagram. Of gebruik

deze tips van brandpunt

!

Deel je liefde
Het zijn natuurlijk voor iedereen gekke en onzekere tijden. Niet alleen zzp'ers en ondernemers worden hard geraakt, ook veel werknemers krijgen deze maand ineens minder uren. Gelukkig kun je ook met een dichte portemonnee genoeg doen om kleine ondernemers en zzp'ers te helpen. Wat dan? Deel hun bedrijf met je vrienden via social media, like en comment op hun posts, deel een foto van een item wat je eerder via hun hebt gekocht en tag ze er in. Wees creatief!
Bij deze fysieke winkels kun je ook online shoppen. Het steuntje in de rug kunnen ze goed gebruiken!
We wensen je veel sterkte, kracht en positiviteit toe de komende tijd. Het corona virus raakt ons allemaal, maar gelukkig zien we ook veel positieve ontwikkelingen ontstaan. Zo kan de aarde dankzij onze verminderde consumptie even op adem komen en zijn er enorm veel hartverwarmende initiatieven om de medemens te helpen. Kijk bijvoorbeeld eens op https://www.gewoonmensendiemensenwillenhelpen.nl/ en Ready2Help van het Rode Kruis.
Gerelateerde artikelen:
Project Cece is een verzamelwebsite voor eerlijke en duurzame kleding. Door de leukste merken en winkels op één website te verzamelen maken we het makkelijker om duurzame mode te vinden. Neem eens een kijkje in onze shopsectie!
Share this post:
Category:: Academy